Century Porch Post Inc. is a woodturning operation which has enjoyed a long reputation for outstanding design and workmanship. 
Our woodturners have perfected their craft in the traditional methods of hand woodturning and apply these skills with state of the art wood turning equipment. Our lathe has high speed turning capabilities thus ensuring exceptional cut quality, not only exact duplication each and every turning, but outstanding quality as well. We combine age-old craftsmanship with the precision and accuracy of modern technology. 
Every product we sell is made right in our woodshop - we do not resell products from the Asian market. All of our turnings are made-to-order. We turn our products right after you place an order, which ensures all turnings are consistent and precise to your requirements. 
We not only offer our own stock patterns, but do custom patterns as well. Duplicating any existing pattern you currently have or wish to have.
Customer Comment: 
"We just received our Century - Porch Posts, Spindles, and Railings! WOW! We couldn't be more IMPRESSED!! Our shipment is GORGEOUS, ABSOLUTELY GORGEOUS!!! We couldn't be more pleased! From Superior Customer Service to Outstanding workmanship, to Excellent Delivery--AMAZING!! Thank you again and again for all your hard work in responding to our needs! It means so much to we "Do-It-Yourselfers" whose life work is to restore and restore with quality and integrity! Century Post Post, Inc. obviously matches our goals and ideals--a rarity! It has been our sincere pleasure working with such fine folks! Please know you will come highly recommended with us!"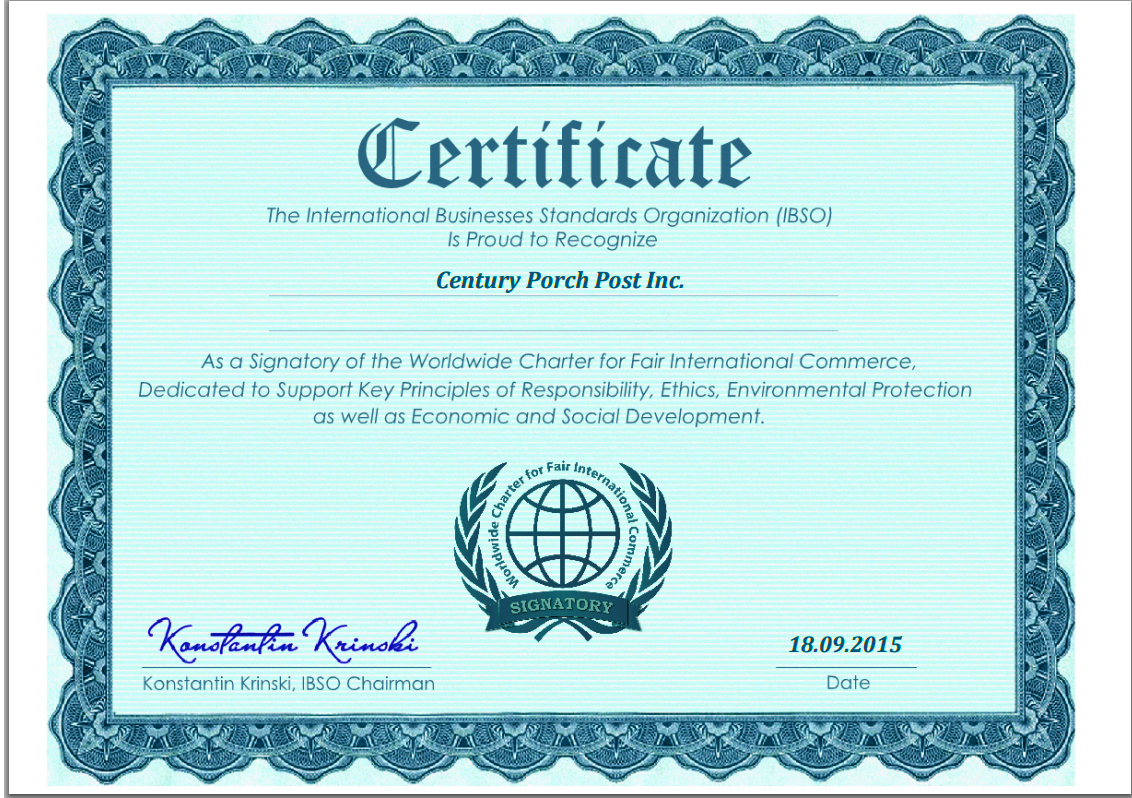 Century Porch Post Inc. is a member of IBSO. The International Businesses Standards Organization (IBSO) is aimed at empowering businesses and organizations around the world to be more strategic in promoting its commitment to sustainable and positive business practices in clear, simple and easily understandable terms for their partners, customers and the public at large. Members of IBSO value ethical trading, integrity and sustainable growth.
Century Porch Post Inc. are suppliers of porch posts and newel posts to Disney's Golden Oak Resort. Golden Oak is a luxurious resort community at Walt Disney World offering exclusive vacation homes between Magic Kingdom and Epcot.
Century Porch Post Inc. is a supplier of wood turnings to the internationally recognized Stratford Festival.
Century Porch Post Inc. was congratulated as being a supplier to the award winning "Contractor of the Year" - NARI award. NARI stands for National Association of the Remolding Industry.
Century Porch Post Inc. supplies many styles of wood table legs for Starbucks.
Century Porch Post Inc. turned 30 billy clubs from an original 1796 billy club on loan from British museum. Billy clubs to be used on a BBC America film set for the series Copper.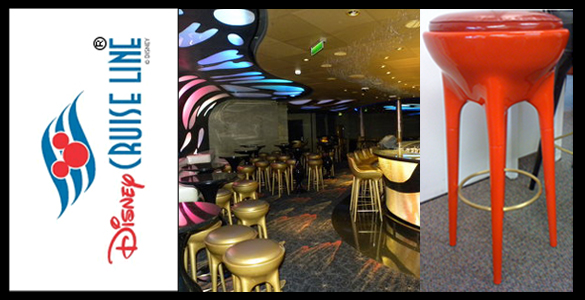 Century Porch Post Inc. has supplied chair legs that are used on the newest Disney Cruise Ship - Dream in the Evolution lounge.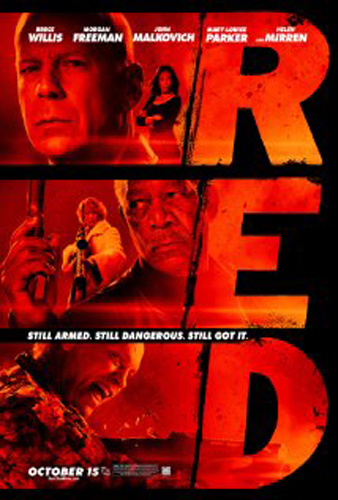 Century Porch Post Inc. supplied wood turnings used on the set of the movie Red starring Bruce Willis and Morgan Freeman.
Century Porch Post Inc. was featured on TLC's Restorer Guy. Gable Painter and his team restore historic homes - one house at a time. 
View Century Porch Post Inc. on TLC's Restorer Guy: http://www.youtube.com/watch?v=oOqF9EPQ90I
Century Porch Post Inc. supplied porch posts, newel posts, spindles and finials that were used on the set of "Hannah Montana the Movie" which was released in 2009.
Century Porch Post Inc. supplied the porch posts that were featured on Gable Painter's award winning TV renovation series. Viewed nationally on the "Flip it Back" episode which aired November 2007
Century Porch Post Inc.  supplied the columns for the 2007 Coastal Living Idea House that was featured in the October issue of Coastal Living magazine.